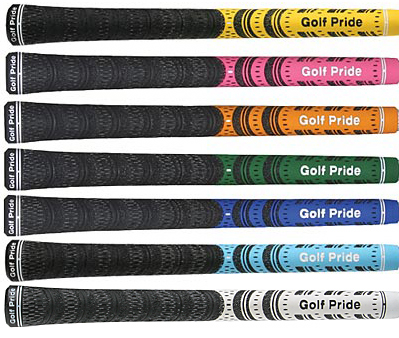 When was the last time you checked your grips?
The beginning of the season is a great time to regrip your golf clubs. We can order you all the new Winn and Golf Pride grips and change them out in house.
Many of the pro's on tour will change out grips multiple times of the year and actually prefer the consistency of having the same grip throughout all woods and irons.
TIP:
We understand that changing your grips multiple times a year is out of the question. We suggest that running your grips under HOT water and soap will not only keep them clean, but extend the life of your grips. Try it and let us know what you think!
Winter Tip:
During the winter/cold months, we find many members either store their clubs in the back of their car or in the garage. The Professionals here at GlenOaks suggest you store your clubs inside your house. If stored outside, the drastic change in air tempature will harden and weaken the epoxy/glue used to keep the clubhead to the shaft and eventualy break over time. This could be a costly repair and possibly keep you off the course that one nice day we have in Febuary.