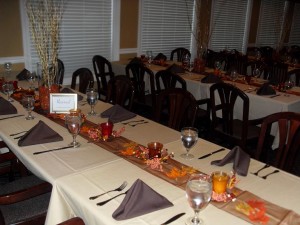 Thank you for your interest in letting GlenOaks Country Club host your next Banquet or Outing! We can offer a wide range of services to meet and exceed your expectations. Our full service catering menu can be found on the page to the left, this is a great place to start your GlenOaks experience.

Please use the links to the left for more information on Weddings, Business Meeting and Outings.

For more information of Wedding and Business Meetings, please contact Dusty Walcott at 339-0215 x 105.