GlenOaks provides first-rate dishes in our clubhouse with a multitude of meeting rooms to meet your needs. In addition to our projection screens, we have a wonderful and professional staff to ensure that your event is a hit!

GlenOaks has an intimate meeting room that allows for private dining of 15–20 people. The Patio Room is perfect for private parties, bridge groups, and business meetings that consist of 20–30 people. The main dining room is wonderfully arranged for receptions and parties that would entertain 130–150 people. Our most treasured dining experience is on the outside patio overlooking the 9th green. We look forward to scheduling your weekday or weekend event golf and/or dining event!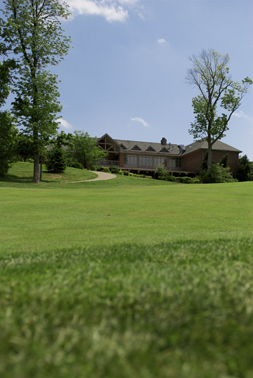 Come in, kick back, and relax in our grille – a wonderful place for those casual moments where you can enjoy a drink one of our multiple flat screen televisions.

Hours of operations are as follows:

Grille
Monday- 9-5 - Lunch Service Only
10 am – 9 pm Tuesday – Sunday
10 am – 10 pm Friday, Saturday

Pro Shop
7 am – 630 pm Seven Days a Week


Driving Range
Sun Up to Sun Down Daily
Weather permitting
Feel free to call in advance to check availability of the range.